I get a lot of questions about what I like to do for fun and what I do when I'm not "working," so I wanted to share with you some genuine things about me and my lifestyle.
I'm not easily put in a box. I'm a private person who still enjoys getting wild. Introverted until 3 glasses of Champagne... Smart and witty, adventurous, sweet, humble, but also an absolutely materialistic girly girl who is just dreaming of a Chanel bag.
My appearance is important to me so I find a lot of enjoyment in taking care of myself and treating myself to a manicure, pedicure, eyelashes, hair appointments, and skin treatments.
People are often surprised that I have never had a professional massage. It IS on my list of wants so I have added a gift card to my wishlist to purchase a massage spa service for me! (See below)
I also added a gel mani/pedi kit to my wishlist so that I can start doing some of my beauty services on my own. Shopping for just about anything brings me a lot of joy, but more so when I am not funding it.. What can I say, I am a princess
Giftful.com/robyngrace Click this link to check out my wishlist!
My full beauty regimen can take days to complete. There's eyelashes, manicure, pedicure, skin treatments, laser hair removal, hairstylist, and makeup, just to name a few. There really is pain in beauty, and its always worth every bit of it. Spoiling myself in these ways helps me with my next point, taking beautiful photos.
I watch a lot of YouTube videos to learn about the latest beauty treatments. I also have my own YouTube channel with some modeling videos posted, and there may be plans for a huge reveal of some kind there in the future.
Although I'm not showing my full face online, there are many creative ways to show you some of the best parts of me. I like using videos to do this. Reminder: My explicit content is under lock and key on OnlyFans.com/Robyngracexxxx and RobynFans.com
Subscribe to my Youtube here for less explicit imagery, although you may have to log in to verify age for some videos because any video with me in it is just way too hot for no age-restriction. (According to Youtube) https://www.youtube.com/channel/UCu3A0TLyLO1nAGuh8T1s9Nw
Photography is a big passion of mine. I've been taking selfies with a DSLR camera since I was a pre-teen. So naturally, I am a professional selfie taker at this point. When I visit new places, I can't forget to bring my my tripod, camera, and possibly some lighting. My favorite is to go on hikes with my camera equipment and set it up in beautiful spaces for amazing selfies.
See my slideshow below of some of my favorite selfies from the past year.
I also recently bought a drone but I'm still learning to use it.
Recently, when planning photoshoots I've realized what really makes me happy is planning a photoshoot concept and making it come to life. My last photoshoot was my funnest yet because I had so many sets to choose from. I choose my favorite outfit or lingerie for each set. A photo (or video) can speak a thousand words and I enjoy scripting the words behind my visuals.
I would love if someone would sponsor my next photo/video-shoot. Contact me directly if you are interested :)
I'm a full time student, so although this isn't a fun part of my off the clock time, it does take up quite a lot of it. I find the study of psychology very interesting. Questioning human nature and behavior is the only way to understand it better. I do not study my clients, don't worry. I have enough on my plate! I am working on a rigorous doctorate degree program in the health/psychology field.
People are surprised to find out that I am a marijuana enthusiast and an academic. I study for my doctorate degree and then unwind from all of that stress by rolling up some of medical marijuana.
Life is all about balance right?
Hybrid/Indica is my favorite type. While I've been visiting about half of the states in the US, I make sure to stop at all of the legal dispensaries. I am curious which state has the best and so far I have not been able to beat California. I love when my clients bring me their own homegrown leaf and edibles or any new strains for me to try. I consider myself somewhat of a marijuana connoisseur, but I am always open to learning more.
I also turn to a glass of Chardonnay and on occasion pop open a bottle of Champagne to unwind. Surprisingly, I have never been wine tasting but my favorite wines thus far are Chardonnay, Riesling, and Rioja. I'd love to go wine tasting and learn more about wine! It is a perfect date idea!
I feel really happy picking a bottle from my wine fridge, smiling as I am brought back to memories of the special client who gifted me with it.
I find myself most at peace when I am hiking, often alone, in the mountains of Arizona, California, and Oregon. I am dying to visit more national parks, especially Yellowstone.
I love a great view and being a part of that view.
I enjoy going to the shooting range and watching my precision progress over time. I love pushing myself further and seeing how far I can go. I take my personal security very seriously and feel at ease knowing I'd have a good chance in a Zombie Apocalypse. Also, I think I look pretty hot shooting a gun!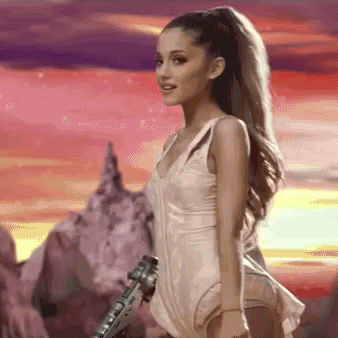 I love being near the ocean. The peacefulness of it is intoxicating. I am still perfecting my swimming ability LOL. I can totally swim laps back and forth and float around, however.... put me in water deeper than 5' (me being 5'5'') and I will panic.... Once I overcome that obstacle, I plan to explore the ocean further with scuba diving, cliff jumping, and surfing! For now, laying beachside or in a boat is enough for me.
Traveling is at the very top of my list. So far the only international travel I have done includes Mexico & Canada, and that just isn't going to cut it. I honestly was so busy with my full-time health career pre-pandemic that I never had the time. But now I am dying for the change to fly away to Spain, Bali, Amsterdam, Turks and Caicos, Egypt, Cape Town, and literally everywhere else that is safe for travel!
My trip to Mexico was very exhilarating and it was my first time somewhere that English was not the first language. I took 4 years of Spanish in school and brushed up on the Duolingo app, and it was still quite a challenge. For instance, when I cut my finger riding ATVs and had to explain to a complete non-English speaker with first aid equipment that I am certified in the health field and to just hand it all over. He looked terrified watching me put alcohol on my cut LOL. I tried so new things like riding along the coast in an ATV, authentic Mexican restaurants, hiking the mountains, and falling in love with the aesthetic of infinity pools.
In my free time I am probably planning my next vacation and regularly checking the list of countries currently allowing US citizens in with the pandemic.
My favorite travel location in the US is San Diego. I love visiting the nude beach just outside of the city. It's very exclusive and you take a hike down the mountain cliffs for access to the beach. My first trip was not long after the San Diego cliffs made headlines for being extremely dangerous and unstable. I've hiked those cliffs three times now. I'm a sucker for a little danger.
I am about 50% adrenaline junkie so I'm looking forward to trying a lot of new things that will get my heart thumping. I like amusement parks but, I've never been to DisneyWorld. I enjoy helicopter rides but I am terrified of sky diving... but who knows, maybe one day.
TV shows and music are a regular part of my life. Binge watching can be unhealthy but sometimes (okay, most times) the show is just too good to stop. My current favorites are The Alienist (HBO), Power (Starz), Queen's Gambit (Netflix), The Outsider (HBO), Sinner (USA), Homeland (Showtime), Ozark (Netflix).
My classic favorites are Weeds (Showtime), Breaking Bad (USA), and just about any Marvel series.
The music on repeat on my playlist include genres like Hip-Hop/Rap, Reggae, Soul, Electronic, Alternative, and Pop. Basically everything besides country (sorry country lovers, but does Old Town Road by Lil Nas X feat Billy Ray Cyrus count?)
I love music I can dance to. You can often find me dancing, completely (into) the music as you come out from your shower at the beginning of our session. I can not wait for live music concerts to be safe again. I went to the last Coachella event in Palm Springs, one of the largest and most popular music festivals in the country.
Last but not least, socializing with people I care about is one of the best ways to spend my time. I am close with my immediate family and extended family members. I'm very grateful to have people in my life who are supportive of my new lifestyle. I've also made friends around the country during my travels in my health career and a companion. It's always a great time visiting my friends because everyone is so spread throughout the country -- it feeds my need for travel. Two birds, one stone!
Thanks for reading! Make sure you are signed up for my newsletter to receive my exclusive special offers!